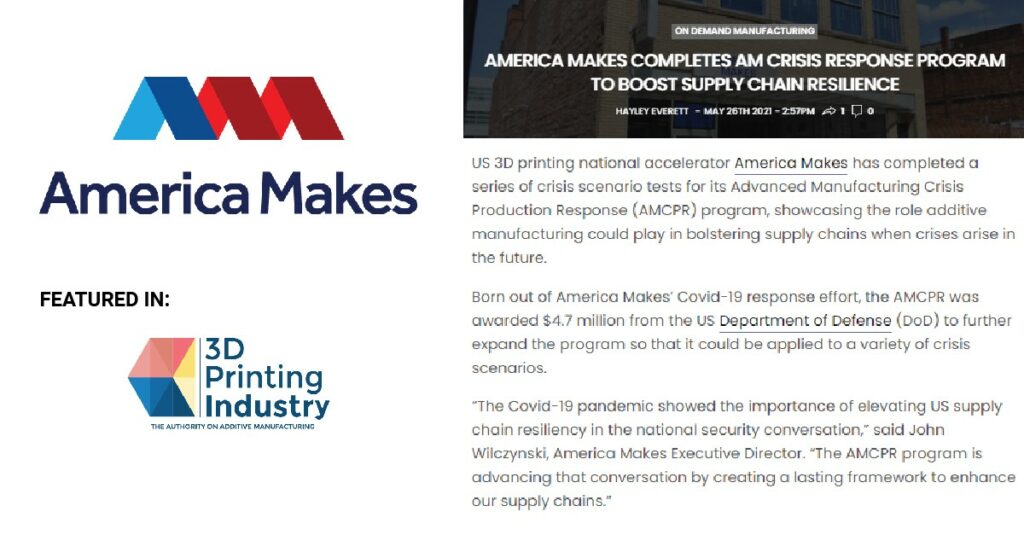 US 3D printing national accelerator America Makes has completed a series of crisis scenario tests for its Advanced Manufacturing Crisis Production Response (AMCPR) program, showcasing the role additive manufacturing could play in bolstering supply chains when crises arise in the future.
Born out of America Makes' Covid-19 response effort, the AMCPR was awarded $4.7 million from the US Department of Defense (DoD) to further expand the program so that it could be applied to a variety of crisis scenarios.
The fourth scenario presented a situation where a UK-60 Blackhawk helicopter's mission readiness was diminished due to unavailability of a component, in this case the UH-60 AM Fuel Elbow where the supply chain for this part has ended. To address the problem, the fuel elbow was rapidly redesigned and manufactured out of a new material. Zverse leveraged a legacy 2D print from the US Army to provide a converted 3D model, while the suppliers, 3D Systems and EOS, 3D printed the new fuel elbow component and shipped to the US Army for testing.
---
Continue reading more at 3D Printing Industry's website