3D Systems on Demand Partners with ZVerse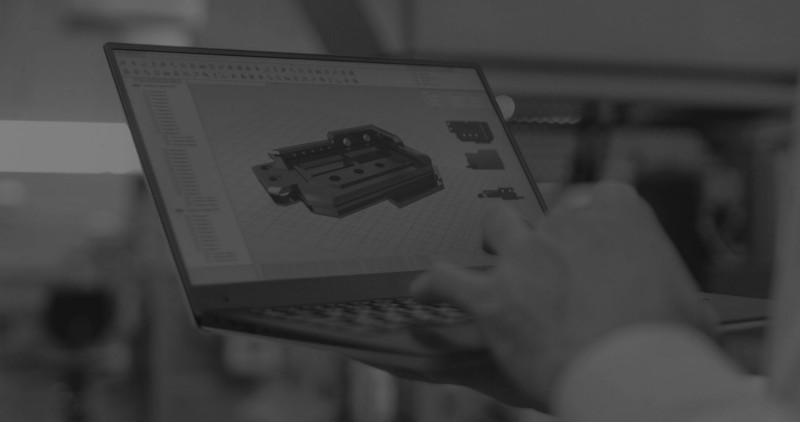 COLUMBIA, S.C. (October 29, 2019) — developer of the only CAD as a Service (CADaaS) platform for digital manufacturing, is partnering with (NYSE:DDD), a provider of parts manufacturing services. The strategic alignment will provide 3D Systems' customers with access to ZVerse's network of certified designers who can lend their expertise to optimize file formats — facilitating desired final parts.These services include everything from design modifications to revising file formats to ensure the final part matches the customer's requirements.
"The customer is at the center of everything we do," said Thomas Donahue, vice president of global sales for 3D Systems On Demand. "The combination of ZVerse's expertise and 3D Systems' design for additive manufacturing (DfAM) processes will allow us to provide advanced design capabilities to our customers. This partnership enables a seamless customer experience, helping them achieve the final part they need, as efficiently as possible."
Users will gain process-specific guidance throughout their manufacturing project's design phase with file optimization for their specific manufacturing needs and pre-production quality checks.
Because the ZVerse technology and designer network can handle high volumes of projects, it also offers increased speed of service for 3D Systems' On Demand customers.
The news reflects the evolving needs of the fast-growing additive manufacturing industry, which anticipates growth to $35.6 billion by 2024 according to the Wohlers Report 2019.
"We're excited to grow our relationship with 3D Systems as they leverage our CAD as a Service platform to improve customer experiences," said ZVerse founder and CEO John Carrington. "The desired and proven outcome is providing the fastest path from idea to finished product at the scale required for on-demand manufacturing customers, particularly those who may not have 3D printable files or ready access to a design team to create them."
The partnership will enable even more innovators, creators and manufacturers to use integrated design and manufacturing solutions within the 3D Systems On Demand services. To start a new order with ZVerse and 3D Systems, log in to your 3D Systems On Demand portal or visit us at .
About ZVerse
ZVerse bridges the design gap for digital manufacturers at scale through our AI-enabled CAD as a Service (CADaaS) platform and certified designer network. Our modular solution of services, fully configurable to specific customer needs, aims to disrupt the traditional manufacturing landscape with vast efficiency by providing the fastest path from idea to finished product. To learn more, visit www.zverse.com , connect on LinkedIn or email info@zverse.com .
Forward-Looking Statements
Certain statements made in this release that are not statements of historical or current facts are forward-looking statements within the meaning of the Private Securities Litigation Reform Act of 1995. Forward-looking statements involve known and unknown risks, uncertainties and other factors that may cause the actual results, performance or achievements of 3D Systems to be materially different from historical results or from any future results or projections expressed or implied by such forward-looking statements. In many cases, forward looking statements can be identified by terms such as "believes," "belief," "expects," "may," "will," "estimates," "intends," "anticipates" or "plans" or the negative of these terms or other comparable terminology. Forward-looking statements are based upon management's beliefs, assumptions and current expectations and may include comments as to the company's beliefs and expectations as to future events and trends affecting its business and are necessarily subject to uncertainties, many of which are outside the control of the company. The factors described under the headings "Forward-Looking Statements" and "Risk Factors" in 3D Systems' periodic filings with the Securities and Exchange Commission, as well as other factors, could cause actual results to differ materially from those reflected or predicted in forward-looking statements. Although management believes that the expectations reflected in the forward-looking statements are reasonable, forward-looking statements are not, and should not be relied upon as a guarantee of future performance or results, nor will they necessarily prove to be accurate indications of the times at which such performance or results will be achieved. The forward-looking statements included are made only as the date of the statement. 3D Systems undertakes no obligation to update or review any forward-looking statements made by management or on its behalf, whether as a result of future developments, subsequent events or circumstances or otherwise.
Originally published at https://www.zverse.com on October 29, 2019.