ZVerse Integrates with PlanGrid to Turn Blueprints into Beautiful 3D Printed Models — ZVerse 3D Solutions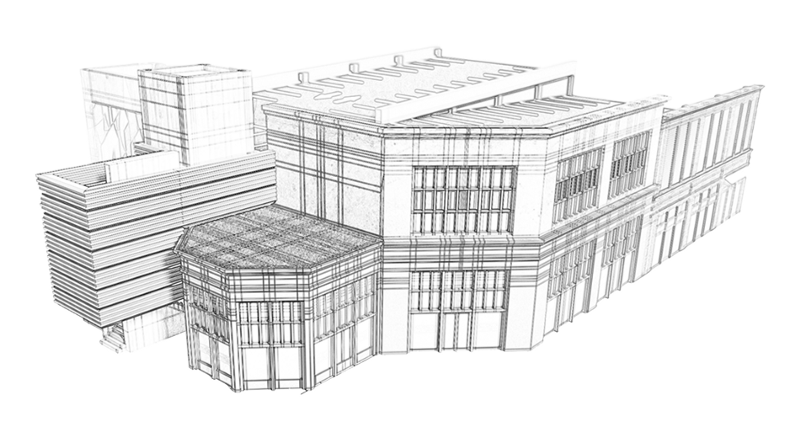 SAN FRANCISCO and COLUMBIA, S.C., June 7, 2018/PRNewswire/ — ZVerse today announced that they have partnered with PlanGrid to integrate its Design On-Demand platform with PlanGrid, the leader in construction productivity software. The integration makes it easy for contractors, building owners, engineers and architects to create 3D printed models from existing assets, such as blueprints and scan data. The process for creating 3D printed models can be a cumbersome, time consuming and frustrating task.
Previously, PlanGrid users needed to download copies of drawings from the platform onto a desktop, hire a 3D artist with knowledge of 3D printing for architecture, and manage the project from start to finish. ZVerse partnered with PlanGrid to make it easy for construction teams to transfer necessary assets from PlanGrid directly into the ZVerse Design On-Demand platform without copying, downloading and re-uploading. Once the assets are received within the ZVerse platform, PlanGrid users can painlessly request 3D printed models or parts.
Comments on the News
"PlanGrid has one of the largest repositories of blueprints in the world. ZVerse is the only 3D design and printing service that has streamlined the process of turning blueprints into 3D printed models. The partnership and integration was a no-brainer, and we are very excited to get started." -John Carrington, Founder & CEO, ZVerse
"We are very excited to add ZVerse Design on-Demand services to our growing list of integration partners. PlanGrid customers can now turn their drawings into beautiful 3D printed models, and the integration is yet another example of how our partners help maximize the value of our technology." -James Cook, Head of Strategic Alliances and Partnerships, PlanGrid
ZVerse's 3D Design On-Demand platform bridges the gap from an idea or a 2D image data file to a 3D file optimized for the selected manufacturing process including 3D printing, CNC, injection molding, sheet metal fabrication and more.
Connect with ZVerse
Originally published at https://www.zverse.com on March 5, 2019.